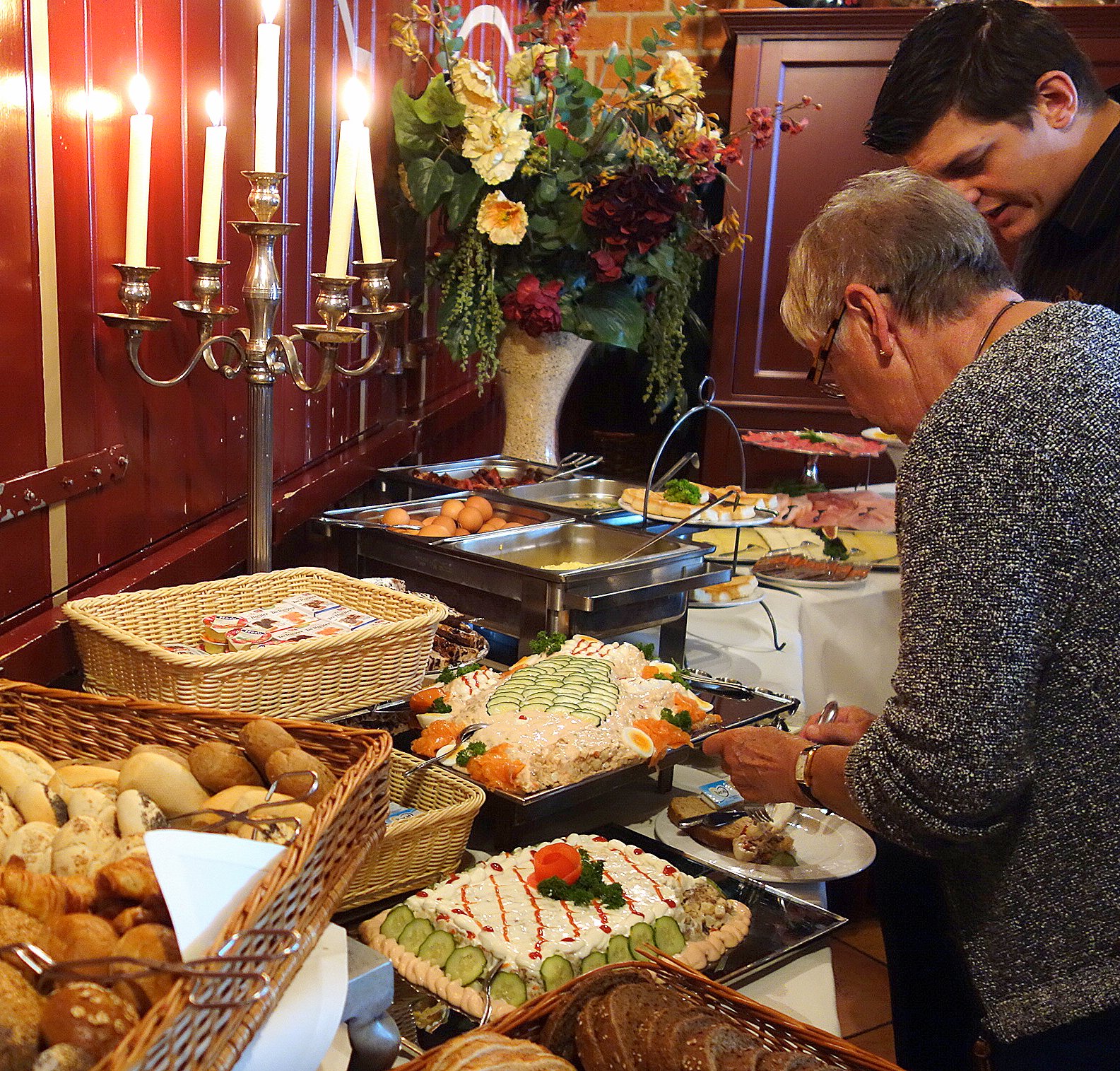 Jullie trouwdag bij De Nadorst
Een eerste huwelijksdag of een koperen, zilveren of gouden bruiloft. Niets mag ontbreken om deze dag tot een onvergetelijke te maken. 
Kortom vanaf het eerste tot het laatste moment kunnen wij voor u en uw gasten zorgen. 
Zo kunt u uw gasten ontvangen met een bruidscocktail, champagne of met koffie en gebak. Natuurlijk kunnen wij ook een prachtige bruidstaart verzorgen, waarbij u uitgebreid in de gelegenheid wordt gesteld in bijzijn van uw gasten het eerste stuk voor elkaar te snijden.
Uw huwelijksvoltrekking of elkaar nogmaals trouw beloven kunt u nu ook bij ons laten plaatsvinden. De ambtenaar van de burgelijke stand komt op onze locatie en u kunt kiezen voor een zaal of het prieel in de terrastuin aan de achterzijde.   
Nadat in informele sfeer is geproost op uw huwelijksdag kunt u met uw gezelschap aan tafel voor een heerlijk diner of buffet.  Afhankelijk van uw wensen kunt u vervolgens een receptie geven of uw gasten gelijk uitnodigen voor het grote feest! Natuurlijk zijn alle varianten mogelijk, de keuze is aan u!
Wij nodigen jullie uit om onder het genot van een heerlijk kopje koffie jullie persoonlijke wensen te bespreken en ons bedrijf te bezichtigen. Wanneer je het op prijs stelt ontvangt je een vrijblijvend trouwvoorstel op maat.
Vragen? Vul onderstaand formulier in en wij nemen contact me je op. 
(0229) 23 26 79
info@nadorst.nl
Westerblokker 171
1695 AE Blokker
Plan je route
openingstijden
Donderdag t/m maandag vanaf 10 geopend
Dinsdag en woensdag gesloten
Vakantiesluiting van 16 januari t/m 7 februari 2024

Wilt u reserveren?
Voor een gezelschap tot 6 personen kunt u gebruikmaken van de button "reserveren" rechts onderaan de pagina.
Bij een reservering van meer dan 6 personen of voor een speciale avond, dan kunt u het contactformulier invullen en nemen wij zo snel mogelijk contact met u op!
Bij ons kunt u al vanaf 15 euro terecht voor een Nadorst dinerbon!